Enchiladas Potosinas
Made with Corn Tortillas
San Luis Potosí
4 servings
Difficulty: Easy
23 mins
Made with Corn Tortillas
Difficulty: Easy
4 servings
23 mins
made with: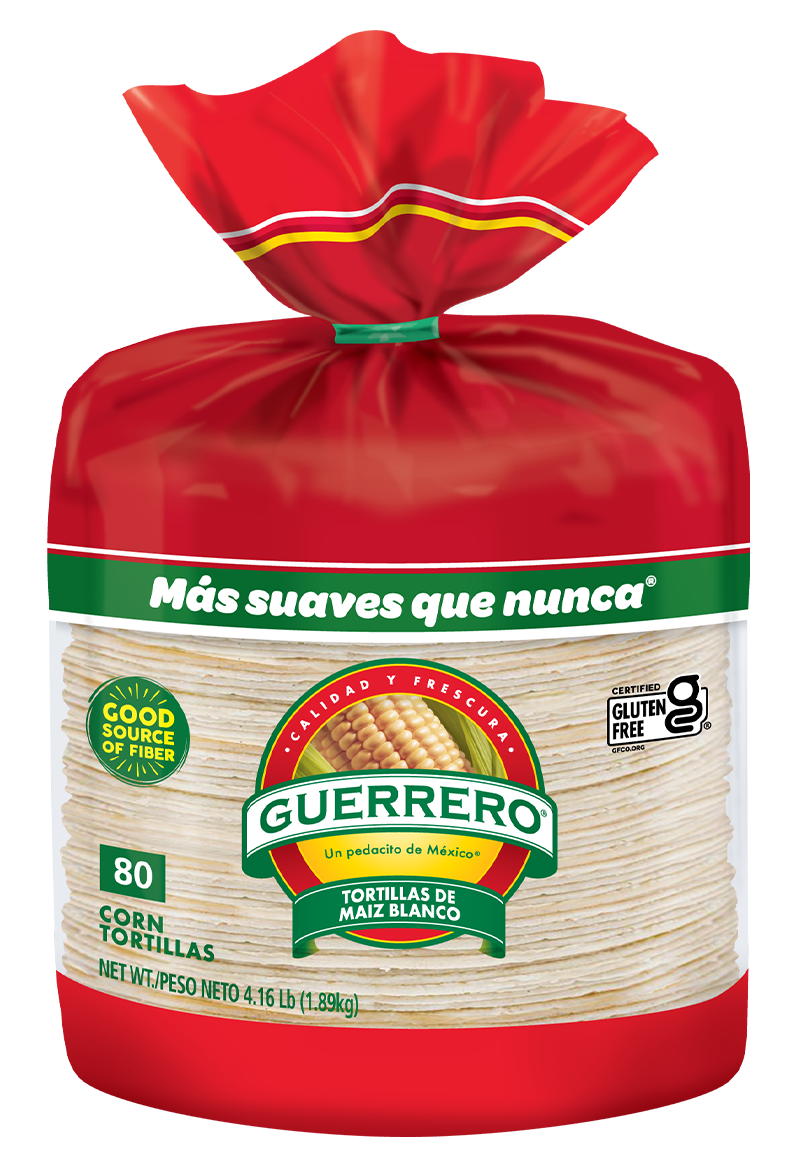 Ingredients:
8 Guerrero Corn Tortillas
4 Dried guajillo chiles, stemmed and seeded
1 cup Canned tomato sauce
2 Garlic cloves, roughly chopped
1 tsp. Dried oregano
1 tsp. Salt
1 1/2 cups Shredded queso fresco (6 oz.)
1/2 cup Prepared red salsa
1/4 cup Vegetable oil, divided
1 Large avocado, pitted and thinly sliced
1/2 cup Sour cream
4 Green onions, thinly sliced
how to make it:
1. Place chiles in a small bowl and cover with boiling water. Let sit 5 minutes, then drain and transfer to a blender. In blender add tomato sauce, garlic, oregano, and salt. Blend until completely smooth, adding water if needed. Transfer to a medium skillet and bring to a bare simmer.
2. One at a time, use tongs to quickly dip tortillas in sauce, allowing excess to drip off. Place tortillas on a work surface and divide cheese and salsa between them. Fold tortillas in half to enclose filling.
3. In a large skillet heat 2 tbsp. oil over medium-high. Add half of enchiladas and cook, flipping once until lightly browned on both sides, about 3 minutes per side. Transfer to a serving platter. Repeat with remaining oil and enchiladas.
4. To serve, top enchiladas with avocado, sour cream, and green onion.
Otherrecipesyou might like