Crab Tostadas
Made with Amarillas Classicas Yellow Tostadas
Tabasco
6 servings
Difficulty: Easy
15 mins
Made with Amarillas Classicas Yellow Tostadas
Difficulty: Easy
6 servings
15 mins
made with: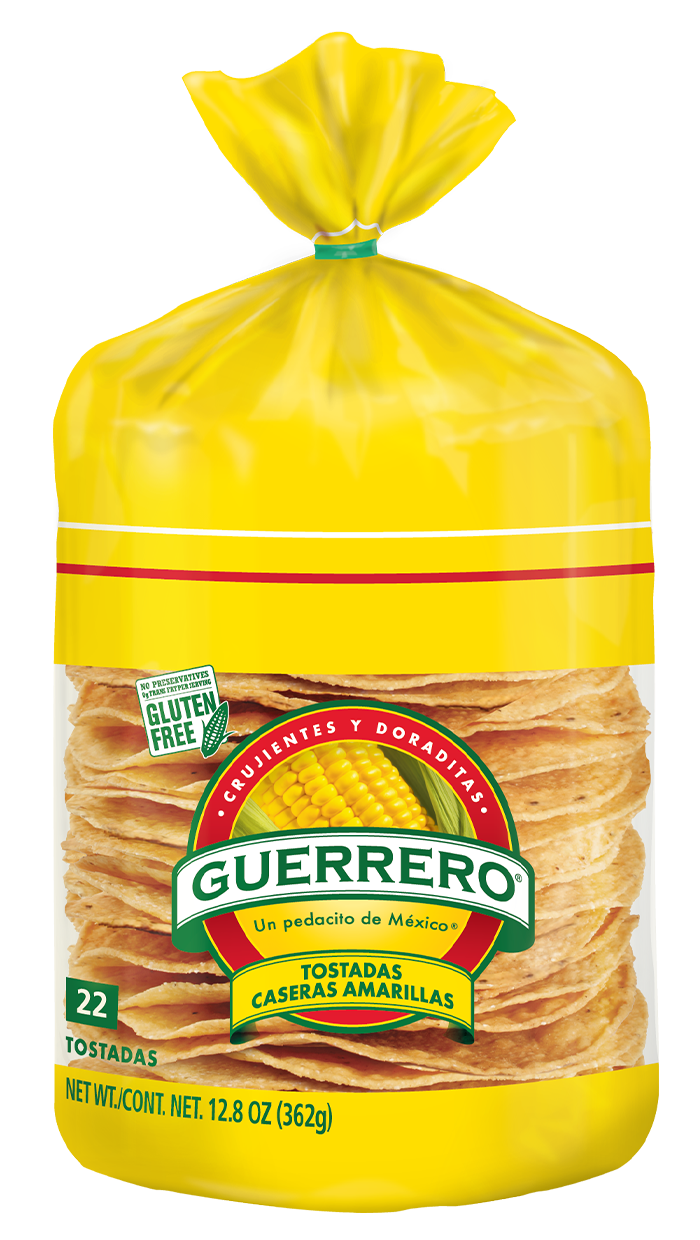 where to buy
Ingredients:
6 Guerrero Tostadas Caseras Amarillas
3 1/2 cups shredded crab surimi
1 cup grated carrot
1/4 cup mayonnaise
1/4 cup chopped cilantro (coriander)
2 tablespoons lime juice
1/2 teaspoon soy sauce
1 1/2 cups shredded lettuce
Salt to taste
how to make it:
1. In a bowl, combine the crab surimi, carrot, mayonnaise, cilantro, lime juice and soy sauce. Mix well and salt to taste.
2. Take the Guerrero Tostadas Caseras Amarillas and place 1/4 cup lettuce on each tostada; place crab surimi salad on top of the tostadas and serve with pico de gallo.
Tip:
You can use any kind of surimi for this recipe.
Otherrecipesyou might like