Slow Cooker Pork Verde Tacos
Pork Carnitas and avocados are flagships of Michoacán
Michoacán
8 servings
Difficulty: Hard
360 mins
Pork Carnitas and avocados are flagships of Michoacán
Difficulty: Hard
8 servings
360 mins
made with: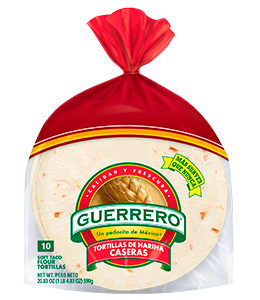 Ingredients:
8 Guerrero Riquisimas Tortillas, warmed
Chopped cilantro
For the pork:
1 Boneless pork shoulder roast (about 4 lbs.)
2 tbsp. Cumin
2 tbsp. Coriander
1 tbsp. Salt
2 tsp. Onion powder
2 tsp. Garlic powder
2 Large onions, sliced
1 Jar (16 oz.) Salsa verde
For the avocado cream:
1 Large avocado, diced
1 Jalapeño, stemmed and roughly chopped
2 tbsp. Fresh lime juice
1 tbsp. Vegetable oil
1/2 tsp. Salt
how to make it:
1. In a small bowl stir together cumin, coriander, salt, onion powder, and garlic powder. Rub mixture all over pork roast.
2. Place onions in a slow cooker and pour salsa verde over onions. Place pork in slow cooker and cover. Cook on low heat until very tender, 6-8 hours.
3. In a blender combine avocado, jalapeño, lime juice, oil, and salt. Blend until very smooth, adding up to ½ cup water to reach a smooth, pourable consistency.
4. Shred pork and toss with cooked onions and enough sauce to moisten. Serve with tortillas, avocado cream, and cilantro.
Otherrecipesyou might like