Russian Salad Tostadas
Made with Tostadas
Mexico City
6 servings
Difficulty: Moderate
15 mins
Made with Tostadas
Difficulty: Moderate
6 servings
15 mins
made with: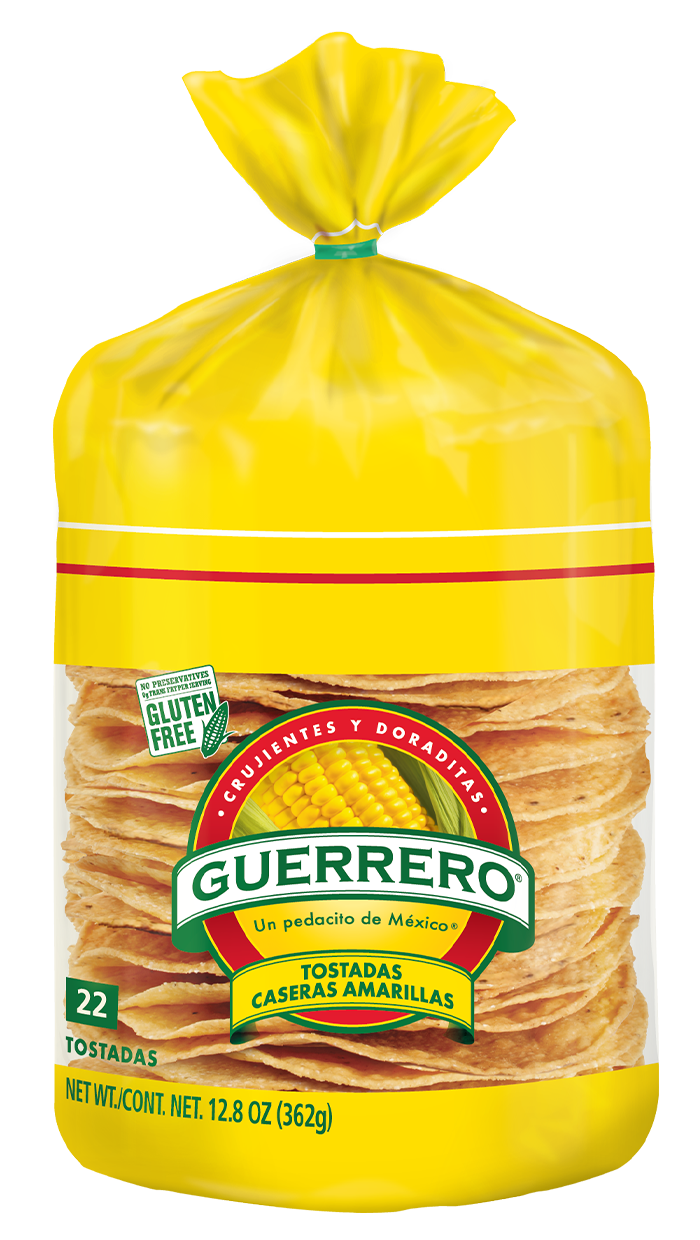 Ingredients:
6 Guerrero Tostadas Caseras Amarillas
3 1/2 cups potatoes, cubed and boiled
2 cups vegetable mix (carrots and peas)
1/2 cup mayonnaise
1/2 cup sour cream
1 tablespoon lime juice
1 teaspoon salt
1 1/4 cups shredded lettuce
how to make it:
In a bowl, combine potatoes, vegetable mix, mayonnaise, sour cream, lime juice and salt. Mix thoroughly.
Take the Guerrero® Tostadas Caseras Amarillas and place the Russian salad on top; add 1/4 cup of lettuce on each tostada.  Serve with pickled chiles (optional).
Tips:
Chop a bit of parsley and add it to the salad.
Otherrecipesyou might like