Ceviche Tostadas
Made with Tostadas
Nayarit
6 servings
Difficulty: Easy
0 mins
Made with Tostadas
Difficulty: Easy
6 servings
0 mins
made with: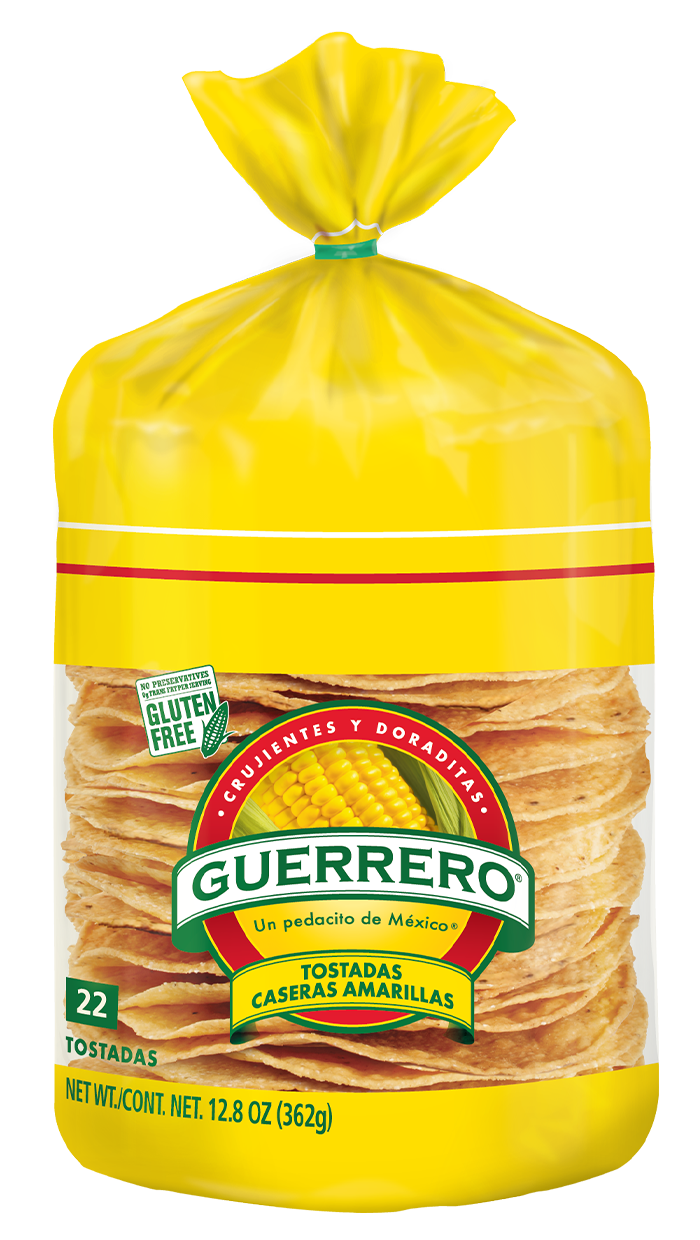 Ingredients:
8 Guerrero Tostadas Caseras
1/4 cup lime juice
1/4 cup water
3/4 tsp salt
8 oz mackerel fillets, finely chopped
Oil for frying
2 avocados, about 8 oz each, peeled and pitted
1 Tbsp cream
1 Tbsp milk
4 Serrano chiles, thinly sliced
4 green (spring) onions, thinly sliced
1 chopped tomato
how to make it:
1. Combine the lime juice, water, and 1/2 teaspoon salt in a glass bowl. Soak the fish in this mixture for 5 hours, refrigerated, stirring occasionally.
2. Mash the avocados and add the cream, milk and 1/4 salt. Drain the fish and pat dry.
3. On each Guerrero Tostada, spread a little of the avocado, then some of the fish & chopped tomato. Garnish with chile and green onion.
Otherrecipesyou might like