Sinaloan Chilaquiles
Made with Corn Tortillas
Sinaloa
6 servings
Difficulty: Moderate
0 mins
Made with Corn Tortillas
Difficulty: Moderate
6 servings
0 mins
made with: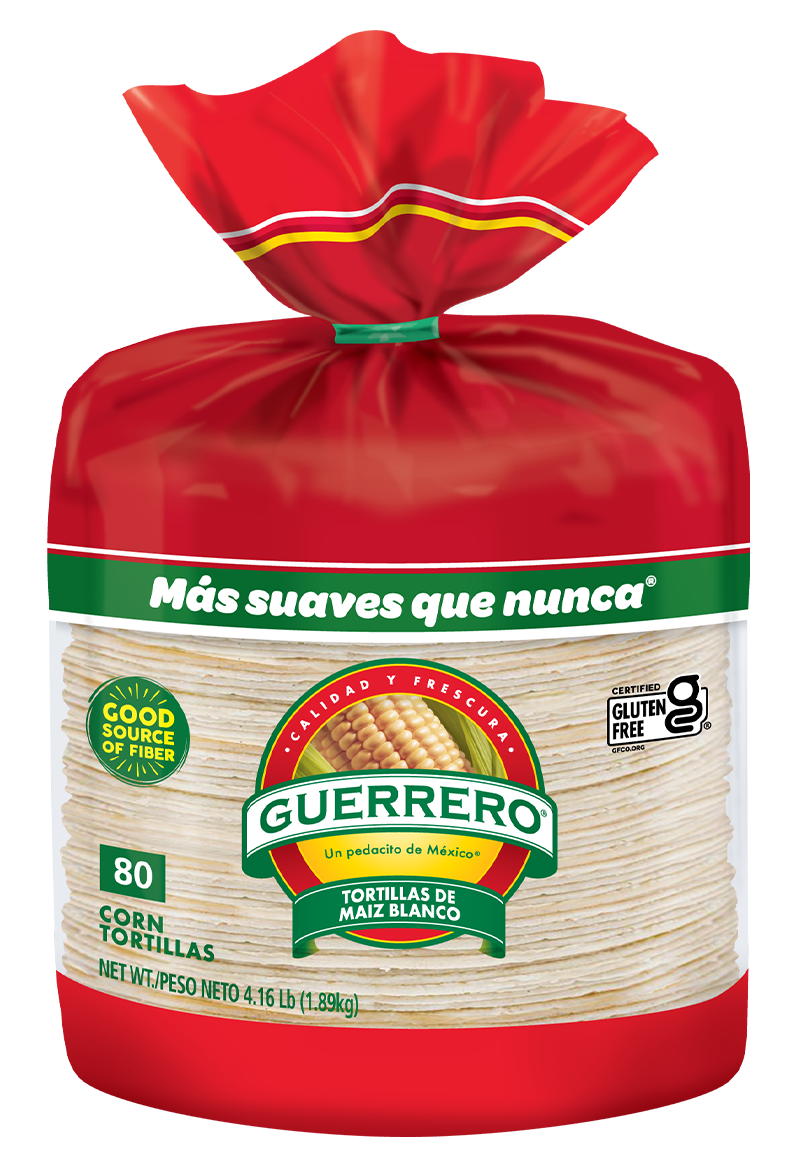 Ingredients:
12 Guerrero Corn Tortillas
6 red ancho chiles, stemmed and seeded
1/4 onion
3 cloves garlic, finely diced
2 cups anejo cheese (grated)
Oil for frying
Salt
how to make it:
1. Using one cup cheese, make 12 cheese tacos with Tortillas de Maíz Blanco Guerrero.
2. Fry and drain. Cut each taco into 3 or 4 pieces. Soak chiles; when softened, process in blender with garlic, onion and some of the water in which chiles were soaked.
3. Transfer to pan and sauté until flavor peaks. Add salt to taste.
4. Add 2 cups of water, bring to a boil and remove from heat. Place the tacos on bottom of serving dish, cover with sauce and top with grated cheese. Serve hot.
Tip:
You can serve the chilaquiles with guacamole and beans.
Otherrecipesyou might like