Cactus Tostadas
Made with Tostadas
Chiapas
6 servings
Difficulty: Easy
15 mins
Made with Tostadas
Difficulty: Easy
6 servings
15 mins
made with: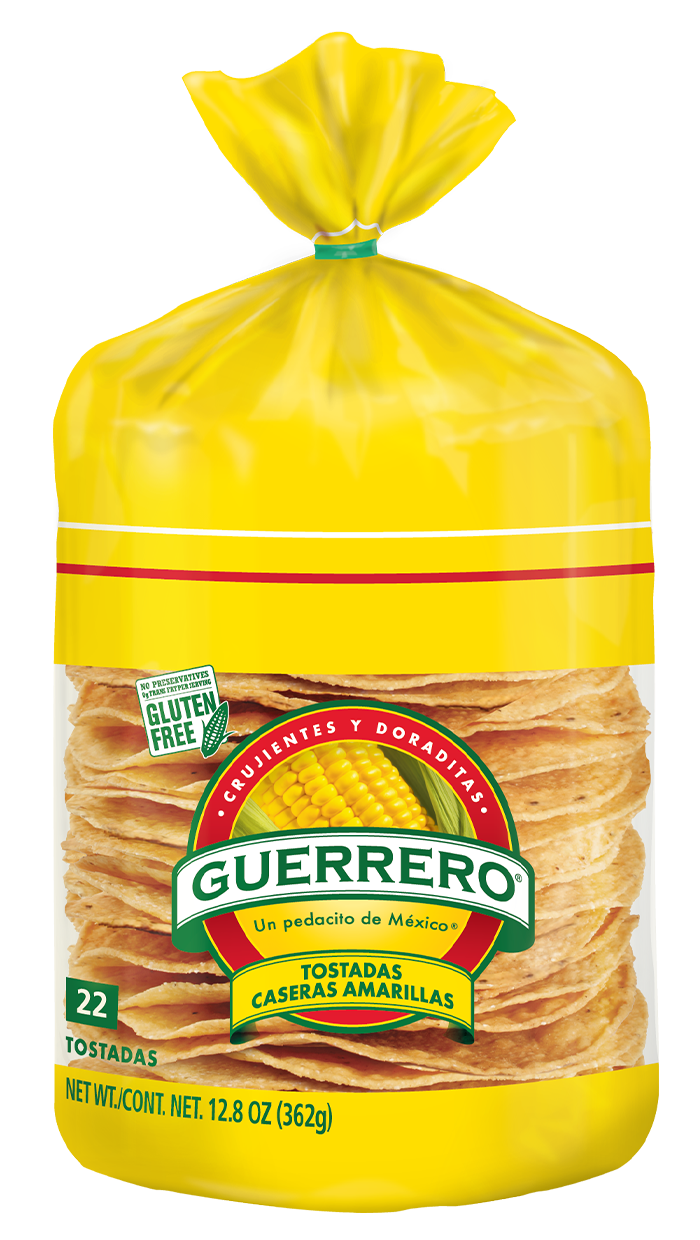 Ingredients:
6 Guerrero Tostadas Caseras Amarillas
3 cups chopped nopal (prickly-pear) cactus
1 cup chopped onion
1 cup chopped tomato
1 cup chopped radish
1/2 cup chopped cilantro (coriander)
3 tablespoons lime juice
1/2 tablespoon olive oil
1 teaspoon salt
1/2 cup refried beans
1/2 cup crumbled fresh cheese
how to make it:
1. In a bowl, combine the cactus, onion, tomato, radish, cilantro, lime juice, olive oil and salt. Mix thoroughly.
2. Take the Guerrero Tostadas Caseras Amarillas and spread a tablespoon of beans on each one. On top of the beans, place the cactus salad and sprinkle a tablespoon of crumbled cheese on top of each tostada.
3. Serve with guacamole.
Tip:
Chopped green chile will give this dish extra zest.
Otherrecipesyou might like