Spicy Chicken Soup
Made with Corn Tortillas
Veracruz
0 servings
Difficulty: Moderate
0 mins
Made with Corn Tortillas
Difficulty: Moderate
0 servings
0 mins
made with: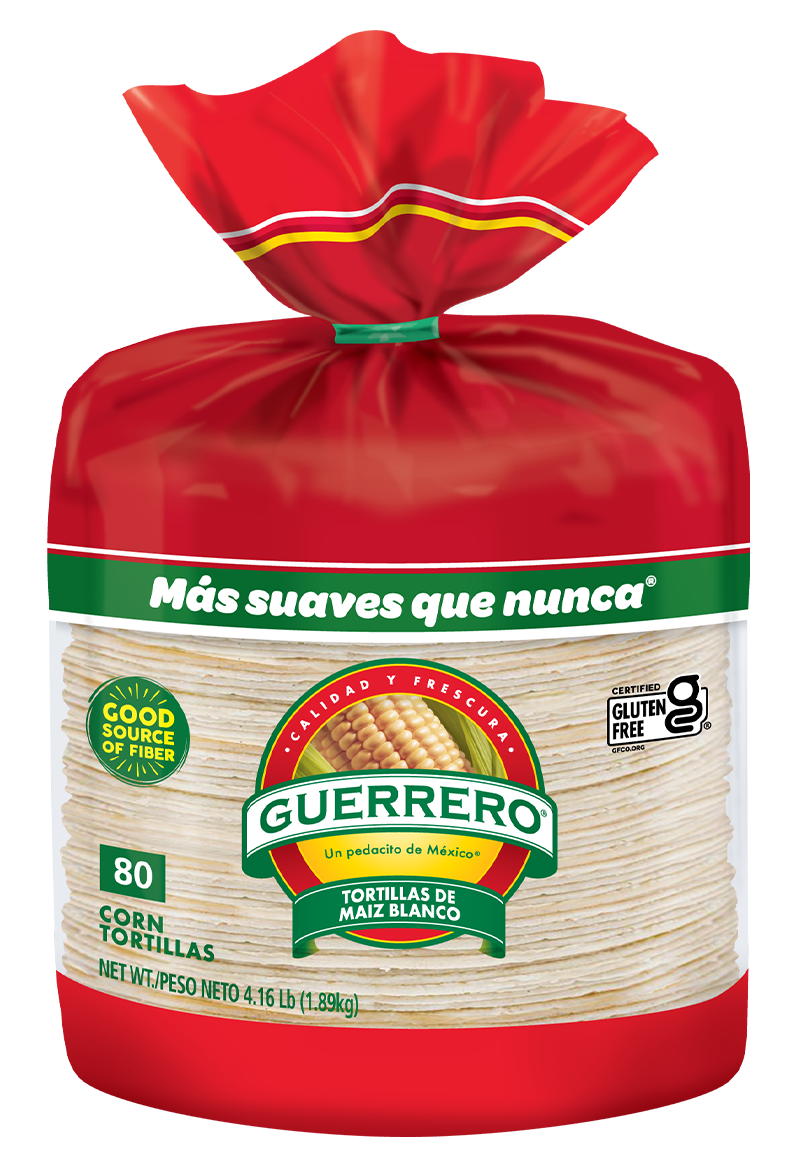 Ingredients:
12 Guerrero White Corn Tortillas
4 carrots
4 zucchinis
1 small diced onion
1 large chicken breast
1 bouillon cube
2 avocados
5 tbsp. of fresh diced cilantro
1 pinch of salt
1/2 cup of manchego or panela cheese
3 garlic cloves
2 tbsp. of chipotle chili pepper
how to make it:
1. Cook the chicken breast in a pot with salt and water for approximately half an hour. Remove the chicken and in that same broth, cook the carrots, zucchinis, and half of the diced onion. Mix some of the chicken broth, the other half of the diced onion, the garlic, and the bouillon cube in a blender. Add this mixture to the pot with the vegetables. Add the cilantro, chipotle chili pepper and let cook with the mixture.
2. Fry the Guerrero White Corn Tortillas cut in small squares in a pan. Shred the chicken and cut the cheese and avocado in small cubes.
3. Serve the soup with the vegetables, the chicken, the cheese and some avocado. Add the fried tortillas to the tlalpeño soup to give it a better taste.
Tip:
To make tastier, add a spoonful of steamed white rice to each serving of soup.
Otherrecipesyou might like