Carne Asada Tacos
Made with White Corn Tortillas
Nuevo León
8 servings
Difficulty: Moderate
0 mins
Made with White Corn Tortillas
Difficulty: Moderate
8 servings
0 mins
made with: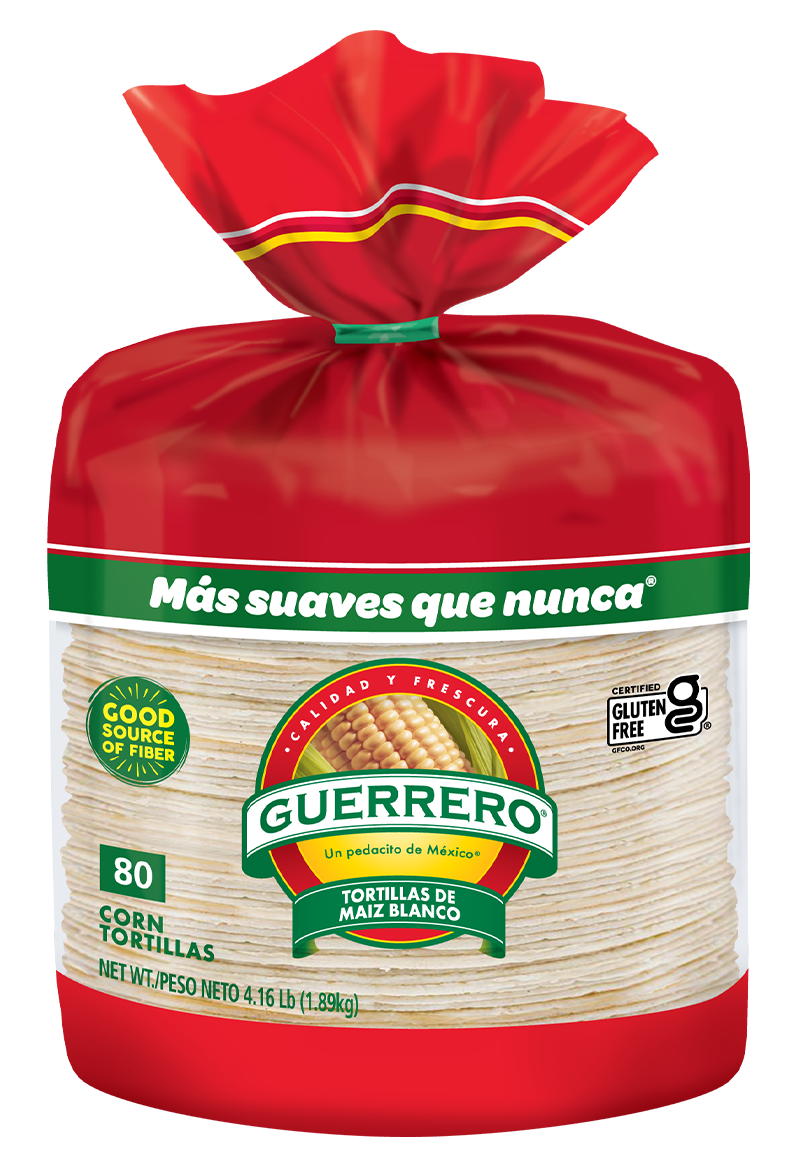 Ingredients:
8 Guerrero Corn Tortillas
1/2 tsp olive oil
2 green bell peppers, thinly sliced
1 red onion, thinly sliced
1 lb. skirt or flank steak, cut into 1/4″ thick long strips
1-2 small jalapeños, minced
1 Tbsp cumin
1 Tbsp chile powder
1 1/2 cups corn, cooked
2 Tbsp minced cilantro
1 tsp cider vinegar
2 plum tomatoes, seeded and chopped
1 avocado, peeled and diced
1 tsp vegetable oil
how to make it:
1. Heat oil in heavy large skillet over medium heat. Add bell pepper and onion and sauté until tender, about 5 minutes.
2. Transfer to bowl. Add steak to skillet and cook until no longer pink, about 2 minutes.
Add jalapeño, cumin, chili powder and salt and pepper to taste.
3. Transfer to heated bowl. In a medium sized bowl, combine the corn, tomatoes, avocado, cilantro, vinegar, and oil.
4. Warm tortillas over gas flame or electric burner until they begin to color. Transfer to a napkin-lined basket. To serve, have diners assemble their own tacos at the table.
Otherrecipesyou might like