Spicy Jicama and Shrimp Tostadas
Made with Tostadas
Sinaloa
4 servings
Difficulty: Moderate
0 mins
Made with Tostadas
Difficulty: Moderate
4 servings
0 mins
made with: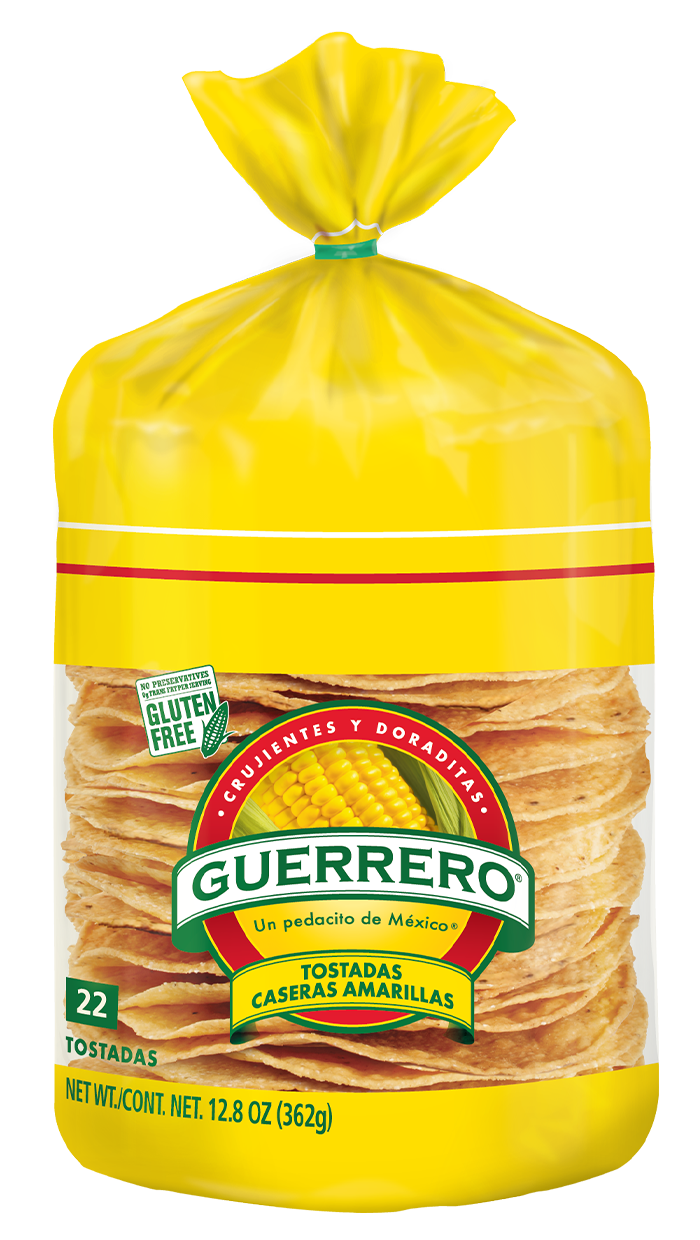 Ingredients:
4 Guerrero Tostadas, warmed
2 tablespoons olive oil
Chili powder
1 pound shrimp, peeled, deveined (24 to 32 count)
3/4 teaspoon chili powder
1/2 teaspoon Kosher salt
Salad:
1 small apple, cored, seeded, cut into thin slices
1 cup cubed, peeled, seeded cantaloupe
1 cup peeled, cut into (½ x 2-inch) strips jicama
1 small orange, peeled, cut into slices
1/3 cup chopped fresh cilantro leaves
1 teaspoon finely chopped hot red pepper
1/2 teaspoon finely chopped hot orange pepper
Dressing:
3 tablespoons orange juice
1 tablespoon extra virgin olive oil
1/2 teaspoon Kosher salt
1/4 teaspoon freshly cracked pepper
how to make it:
1. In large bowl toss together all salad ingredients.
2. In custard cup stir together all dressing ingredients then add to salad and toss well; set aside.
3. Toss shrimp together with chili powder and salt. Heat 2 tablespoons olive oil in 10-inch skillet over medium heat, then add shrimp.
4. Cook until first side just turns pink (2 to 3 minutes); turn over and continue cooking until second side just turns pink.
5. Place salad in center of tostada and top with shrimp. Sprinkle with chili powder.
Otherrecipesyou might like