Mexican Scrambled Eggs
Made with Yellow Corn Tortillas
Nuevo León
6 servings
Difficulty: Easy
0 mins
Made with Yellow Corn Tortillas
Difficulty: Easy
6 servings
0 mins
made with: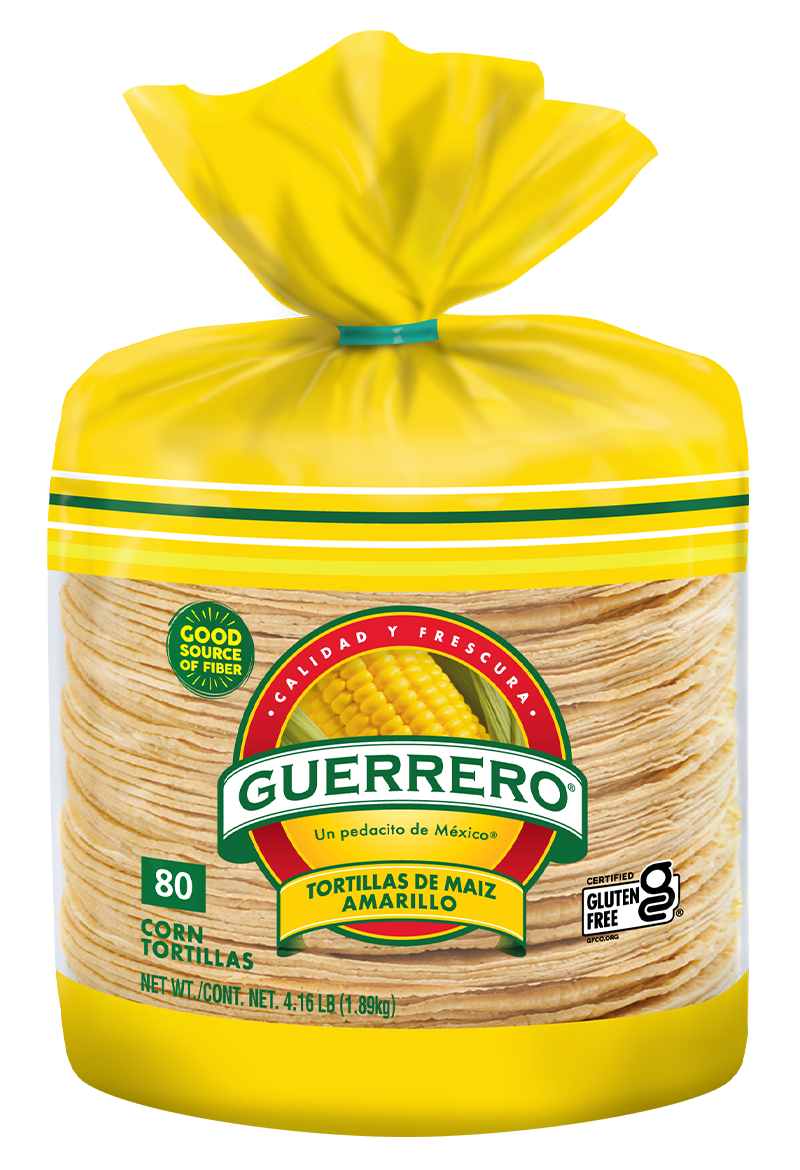 where to buy
Ingredients:
6 Guerrero Yellow Corn Tortillas, cut into small squares chips
Vegetable oil for frying
2 Tablespoons of vegetable oil
3 Tablespoons of white onion, finely chopped
1 1/3 Cups of tomatoes, finely chopped
4 Serrano chile, finely chopped
8 Large eggs
Salt to taste
how to make it:
1. Heat vegetable oil in a large skillet over medium-high heat and fry tortilla chips, one batch at a time, so they cook evenly. Cook until golden brown and crispy. Remove with slotted spoon onto paper towels to drain.
2. In a nonstick skillet, heat 2 tablespoons vegetable oil, then add the chopped ingredients to the pan and cook over medium-high heat for 5 minutes, stirring frequently until vegetables are softened.
3. Meanwhile, in a bowl, beat the eggs together with salt and add them to the pan with tortillas strips. Cook, stirring gently, until the eggs are set.
4. Divide migas amongst six plates and serve with your favorite salsa.
Otherrecipesyou might like