Carne Guisada Tacos
Made with Corn Tortillas
Sonora
4 servings
Difficulty: Moderate
35 mins
Made with Corn Tortillas
Difficulty: Moderate
4 servings
35 mins
made with: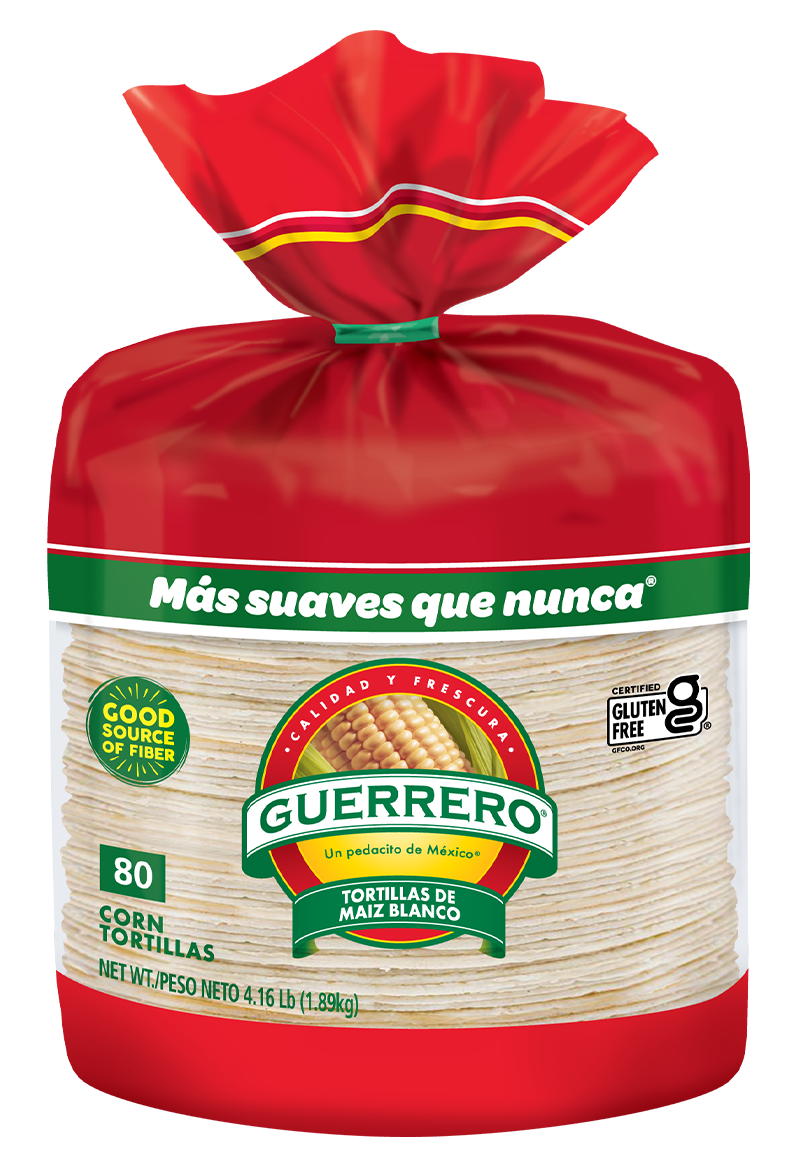 Ingredients:
12 Guerrero Corn Tortillas, warmed
1 lb. Flank steak, thinly sliced across the grain
1 can (14 oz.) Diced tomatoes
1 Small onion, roughly chopped
3 Garlic cloves, roughly chopped
2 Jalapeños, stemmed
1 tbsp. Red chile powder, ancho or guajillo
1 tbsp. Cumin
2 tsp. Coriander
1 tsp. Dried oregano
2 tsp. Salt, divided
1 tbsp. Vegetable oil
1 Red bell pepper, seeded and thinly sliced
1/2 Red onion, thinly sliced
1/2 cup White or apple cider vinegar
1 Large avocado, pitted and diced
1/2 cup Cotija cheese
how to make it:
1. In a blender combine tomatoes, onion, garlic, jalapeños, chile powder, cumin, coriander, oregano, and 1 tsp. salt. Blend until completely smooth.
2. In a large skillet heat oil over medium. Add steak and bell pepper. Cook, stirring occasionally until lightly browned, about 5 minutes. Stir in tomato sauce and bring to a simmer. Cook until thickened, about 10 minutes.
3. Meanwhile, in a medium saucepan, combine red onion and vinegar. Bring to a simmer and cook 3 minutes or until onions are softened. Pour into a bowl and immediately stir in ½ cup ice cubes. Stir to melt ice until mixture is cool.
4. Serve steak and peppers on tortillas. Top with pickled onion, avocado, and cotija cheese.
Otherrecipesyou might like