Shrimp Tostadas
Made with Tostadas
Veracruz
6 servings
Difficulty: Moderate
15 mins
Made with Tostadas
Difficulty: Moderate
6 servings
15 mins
made with: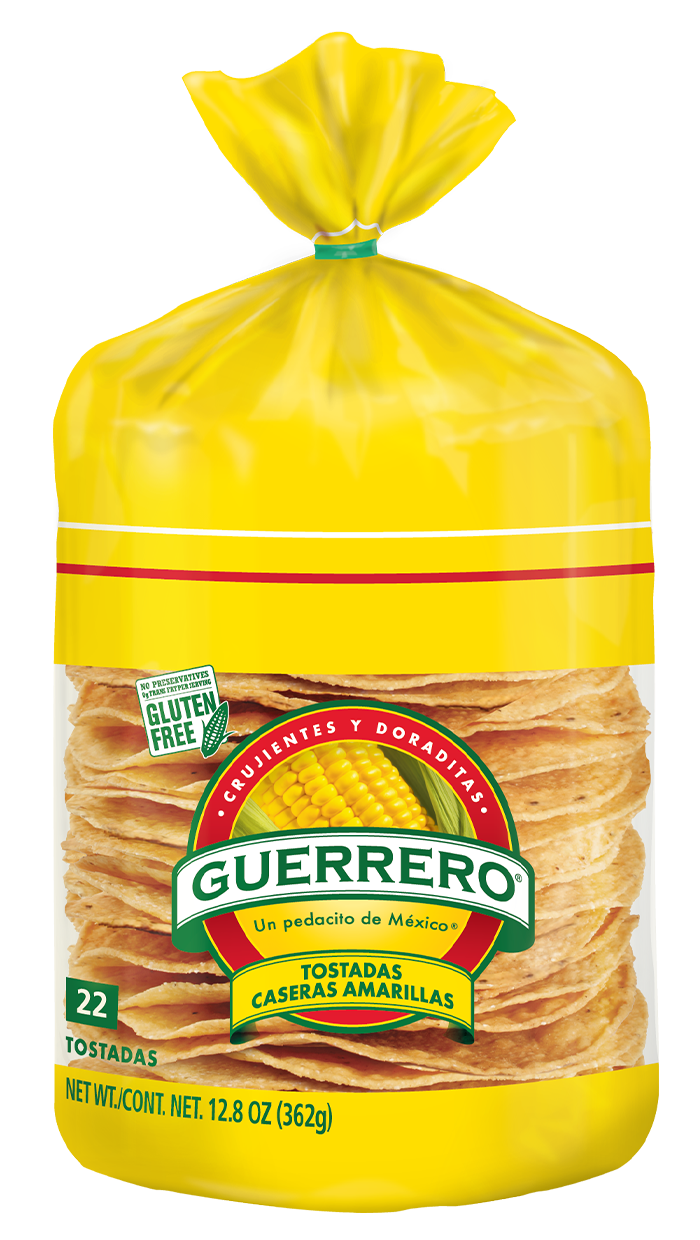 Ingredients:
6 Guerrero Tostadas Caseras Amarillas
2 tablespoons olive oil
1/2 cup chopped onion
1 teaspoon minced garlic
1 lb. raw shrimp, shelled
1/4 cup puréed chipotle chile
1/2 teaspoon white vinegar
1 teaspoon salt
1/2 cup refried beans
1 1/2 cups shredded lettuce
1/2 cup onion marinated in lime juice
how to make it:
1. In a hot frying pan, sauté the chopped onion and minced garlic in the olive oil until they become transparent. Add the shrimp and cook for 1 minute. Add the chipotle chile, white vinegar and salt. Cook for 1 more minute, and remove from heat.
2. Take the GUERRERO® Tostadas Caseras Amarillasand spread 1 tablespoon of beans on each one. On top of the beans, place ¼ cup lettuce and add the shrimp. Serve with the marinated onion.
Tip:
For an extra special taste, add guacamole to the tostadas.
Otherrecipesyou might like