Chilaquiles Verdes
Made with White Corn Tortillas
Mexico City
6 servings
Difficulty: Easy
0 mins
Made with White Corn Tortillas
Difficulty: Easy
6 servings
0 mins
made with: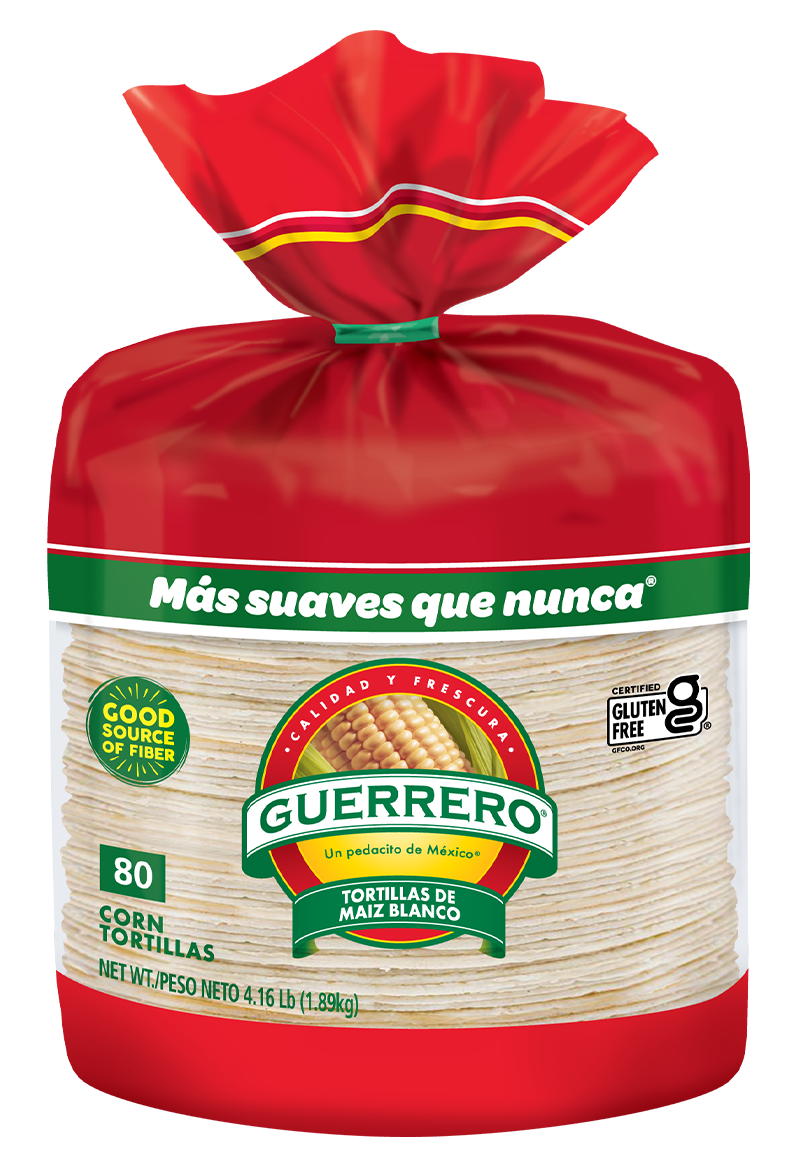 Ingredients:
16 Guerrero Corn Tortillas, cut into triangles
1 whole chicken breast, about 12 oz, cooked and shredded
4 cloves garlic
1 tsp salt
1/4 onion
7  sprigs epazote
6 Serrano chiles (or to taste)
1 1/2 lb green tomatillos, husks removed
1/4 onion
1/2 cup chopped cilantro
1 Tbsp oil
Oil for frying
1 cup thick cream
1/2 cup crumbled feta cheese
how to make it:
1. Place the chiles and 3 cloves garlic in boiling water and cook for 5 minutes. Add the green tomatillos, cook 5 more minutes, and drain. Transfer the chiles, garlic, and green tomatillos to a blender, add the onion, then puree. Add 1 teaspoon salt, the cilantro, and 1 cup of the chicken stock and process briefly. Set aside.
2. Heat 1 tablespoon oil in a skillet. Add the sauce and sauté for 5 minutes. Correct the seasoning, lower the heat, cover, and cook for 10 minutes. If the mixture is too thick, dilute with more chicken stock.
3. Before serving, heat the sauce and add the epazote. Add cut tortillas and stir carefully so as not to break them. Add the shredded chicken and top with the cream and cheese. Bake on 450 degrees for 2-3 minutes or until the cheese melts.
Otherrecipesyou might like