Beef Kabobs with Bacon and Chile Poblano
Made with White Corn Tortillas
Puebla
10 servings
Difficulty: Easy
0 mins
Made with White Corn Tortillas
Difficulty: Easy
10 servings
0 mins
made with: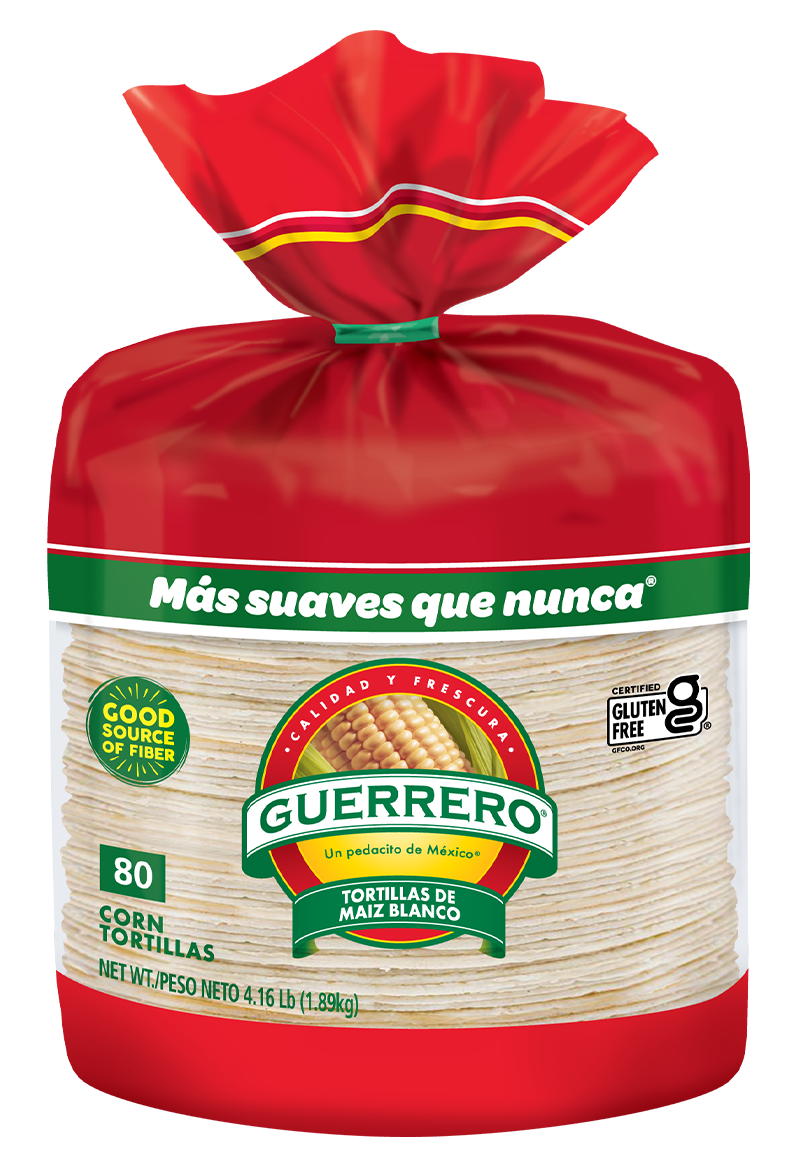 Ingredients:
10 Guerrero Corn Tortillas
1 Lb. Beef cut into cubes
1 Red Onion cut into cubes
1 1/2 Lb. Bacon, cut into cubes
Cherry Tomato 10 pieces for garnish
1 teaspoon onion powder
1 oz. beer
1/4 cup olive oil
3 Chiles Poblanos, diced
2 tablespoons salt
how to make it:
1. Season the meat with olive oil, beer, salt and onion powder. Soak skewers in water beforehand.
2. Assemble kabobs with seasoned beef, bacon, red onion, Poblano chile and cherry tomatoes and place on hot grill.
3. Warm up Guerrero corn tortillas to make tacos.
Tip:
Serve with guacamole or salsa of your choice.
Otherrecipesyou might like