Tortilla Soup
Made with Corn Tortillas
Tlaxcala
4 servings
Difficulty: Moderate
0 mins
Made with Corn Tortillas
Difficulty: Moderate
4 servings
0 mins
made with: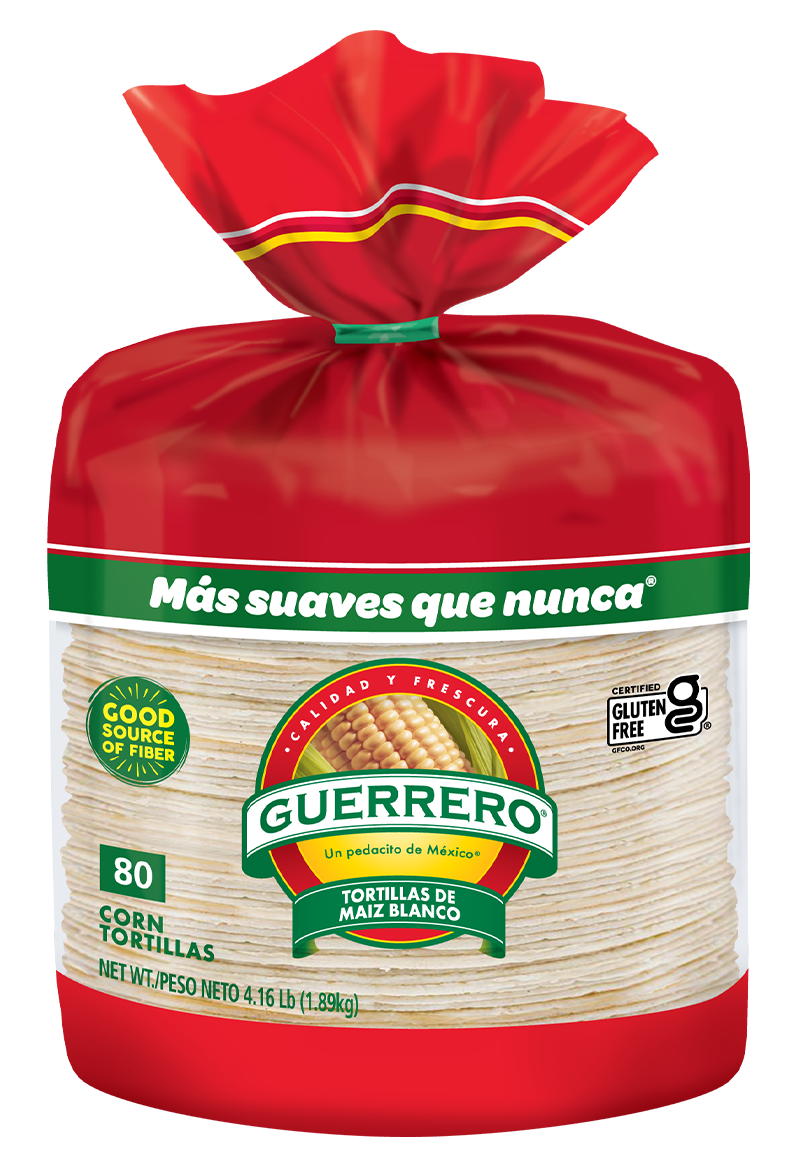 Ingredients:
1 pack of Guerrero White Corn Tortillas
4 tomatoes
1 garlic clove
1 pinch of marjoram
1/2 cup of grated cheese
1/4 cup of pork chitterlings
2 ancho chili peppers (seedless)
1/4 sour cream
1 avocado
2 tbsp. chicken broth
1 tbsp. pepper
Cooking oil
how to make it:
1. Cook the tomatoes and then place them in a blender along with the garlic clove and the marjoram; once blended, boil the mixture with the chicken powder and the desired amount of water to make the salsa.
2. Cut the Guerrero ® White Corn Tortillas in small strips or squares and fry them lightly. In a separate pan fry the seedless ancho chili peppers. Place the tortillas in a bowl and add the salsa making sure it is hot. Garnish your soup with sour cream, fried ancho chili peppers, pork chitterlings, avocado and sprinkle with grated cheese.
Tip:
When cooking the salsa, add an epazote leaf to enhance the flavor.
Otherrecipesyou might like