Beef Tostadas
Made with Tostadas
Aguascalientes
4 servings
Difficulty: Easy
35 mins
Made with Tostadas
Difficulty: Easy
4 servings
35 mins
made with: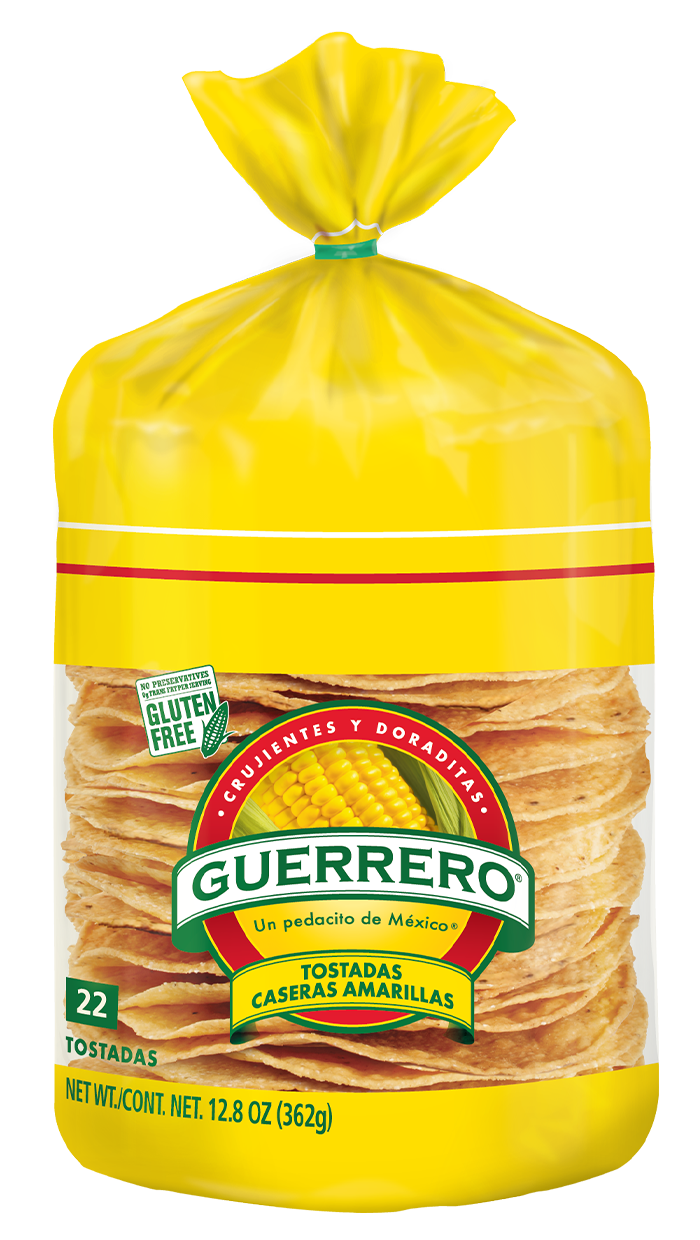 where to buy
Ingredients:
8 Guerrero® Tostadas
1 lb. Ground beef
2 tbsp. Vegetable oil
1 Medium onion, chopped
2 Garlic cloves, minced
1 Jalapeño, stemmed and minced
1 tbsp. Chili powder
2 tsp. Cumin
2 tsp. Coriander
1/2 tsp. Salt
1 cup Canned tomato sauce
1 can (16 oz.) Refried beans, warmed
2 cups Shredded lettuce
1 Large tomato, diced
1 cup Shredded Monterey Jack cheese (4 oz.)
1/2 cup Crema
how to make it:
1. In a large skillet over medium, heat oil. Sauté onion, garlic, and jalapeño until softened, 6-8 minutes. Add beef and cook. Break up meat with a spoon until no longer pink, about 8 minutes. Stir in chili powder, cumin, coriander, and salt. Add tomato sauce and cook, stirring occasionally for 10 minutes.
2. To serve, top tostadas with a thin layer of refried beans. Top with ground beef mixture, lettuce, tomato, and cheese. Drizzle with crema.
Otherrecipesyou might like