Potosian Tacos
Made with Corn Tortillas
San Luis Potosí
6 servings
Difficulty: Moderate
0 mins
Made with Corn Tortillas
Difficulty: Moderate
6 servings
0 mins
made with: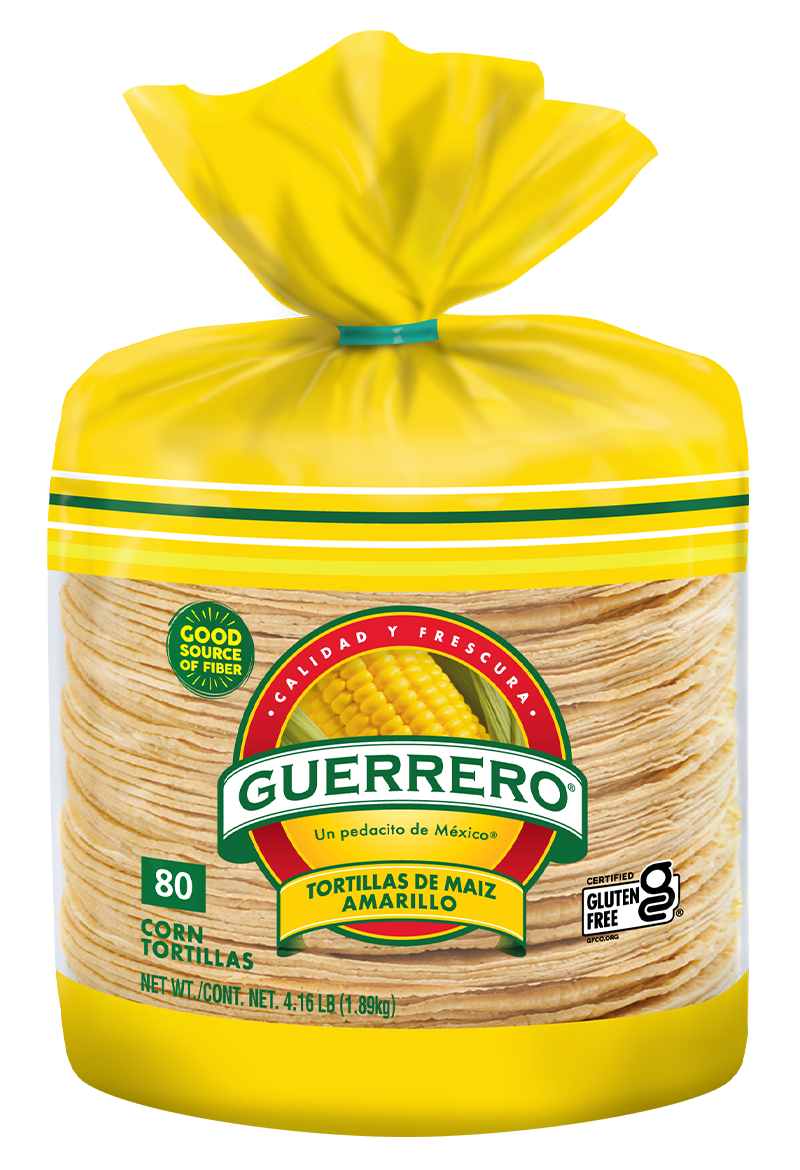 Ingredients:
12 Guerrero Corn Tortillas
2 chicken breasts
4 tomatoes
1 medium onion
2 cups green beans
3 small potatoes
4 carrots
1/2 cup feta cheese
1 cup thick cream
Any of the following spices: oregano, parsley, cilantro, epazote, or mint.
Oil for frying
how to make it:
1. Cook chicken in water and salt, then shred.
2. Chop green beans, potatoes, and carrots. Boil or steam until tender. Drain and lightly sauté.
3. Roast tomato; peel. Lightly blend with onion, salt, and spices.
4. Dip tortillas in salsa and fry in oil.
5. Put some shredded chicken on each tortilla and roll into tacos.
6. Place three tacos on each plate, top with sautéed vegetables, sprinkle with feta cheese, and add one tablespoon thick cream.
Otherrecipesyou might like